Classic Steak Hamper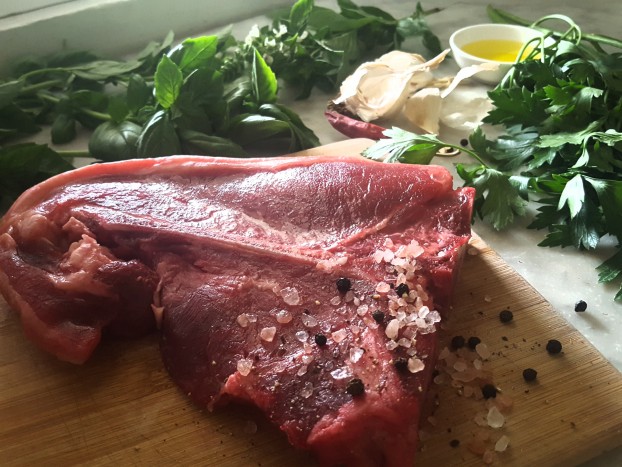 This is for those of you who just love a great steak or family BBQ.  You hear what we are saying about the health benefits of slow cooked stews & casseroles, but it just isn't your scene.  This is the perfect opportunity to enjoy some of our beautiful grass fed beef in a smaller hamper.
For everything on the BBQ 

Includes the most tender of the steaks

10kg* of grassfed beef

For those with limited freezer space – 14 litres
Your hamper includes:
2 Eye fillet steaks

2 Scotch fillet steaks

2 Sirloin steaks

2 T-Bone steaks

2 Rump steaks 

3 packs of 9 Sausages (gluten & preservative free)

2 packs of Premium mince – think gourmet hamburgers on a sourdough roll, or your own signature rissoles!
The Classic Steak Hamper is $225 which works out around $22.50/kg  Plus Delivery
See our FAQ's for full details about delivery charges to various locations.
* There may be a little variation in hamper weights & contents – we try to get it as close to the weight and listed contents as possible considering the cuts vary from one cow to another!