Classic Steak Hamper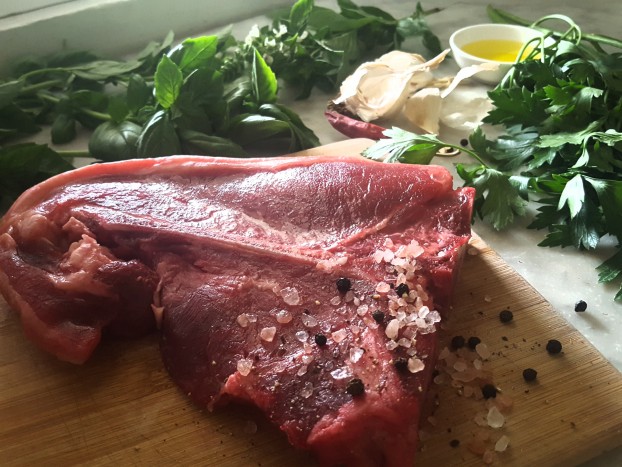 This is for those of you who just love a great steak or family BBQ.  You hear what we are saying about the health benefits of slow cooked stews & casseroles, but it just isn't your scene.  This is the perfect opportunity to enjoy some of our beautiful grass fed beef in a smaller hamper.
For everything on the BBQ 

Includes the most tender of the steaks

9.5kg* of grassfed beef

For those with limited freezer space – 14 litres
* As a guide, your hamper includes:
2 Eye fillet steaks

2 Scotch fillet steaks

2 Sirloin steaks

4 T-Bone steaks

2 Rump steaks 

3 packs of 9 Sausages (gluten & preservative free)

3 packs (750g ea) of Premium mince – think gourmet hamburgers on a sourdough roll, or your own signature rissoles!
The Classic Steak Hamper is $245 based on $25.70/kg  Plus Delivery
See our FAQ's for full details about delivery charges to various locations.
* There may be a little variation in hamper weights & contents – we try to get it as close to the weight and listed contents as possible, however considering there is variation of size and yield from one cow to another, sometimes we have to adjust things just a little!